May 10 Meeting
At our May meeting Mark Dunkelman made an excellent presentation on the topic of his book Marching with Sherman: Through Georgia and the Carolinas with the 154th New York. Mr. Dunkelman, whose great grandfather served in the 154th, has studied the regiment for many years and has written five other books and numerous articles on his ancestor's regiment.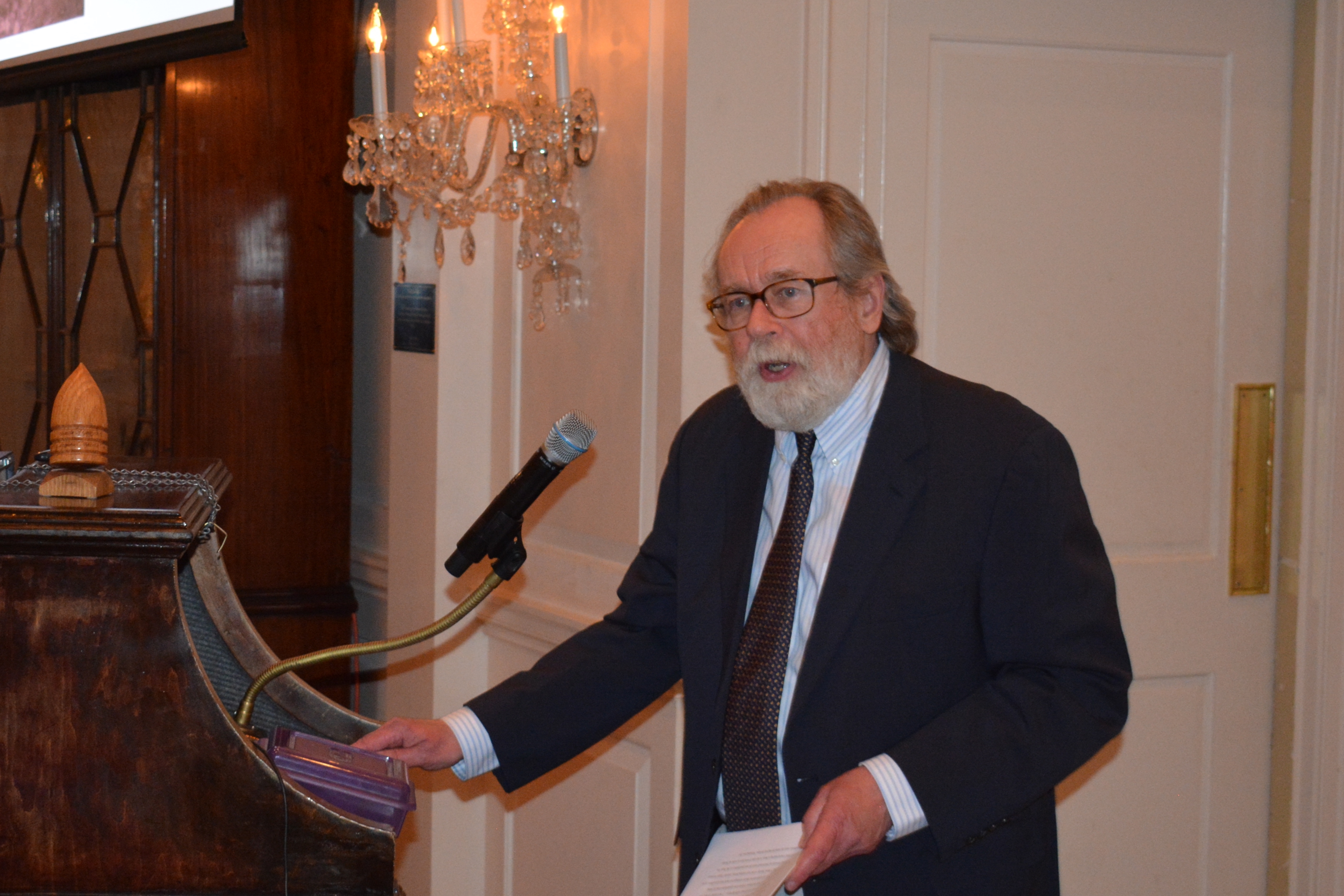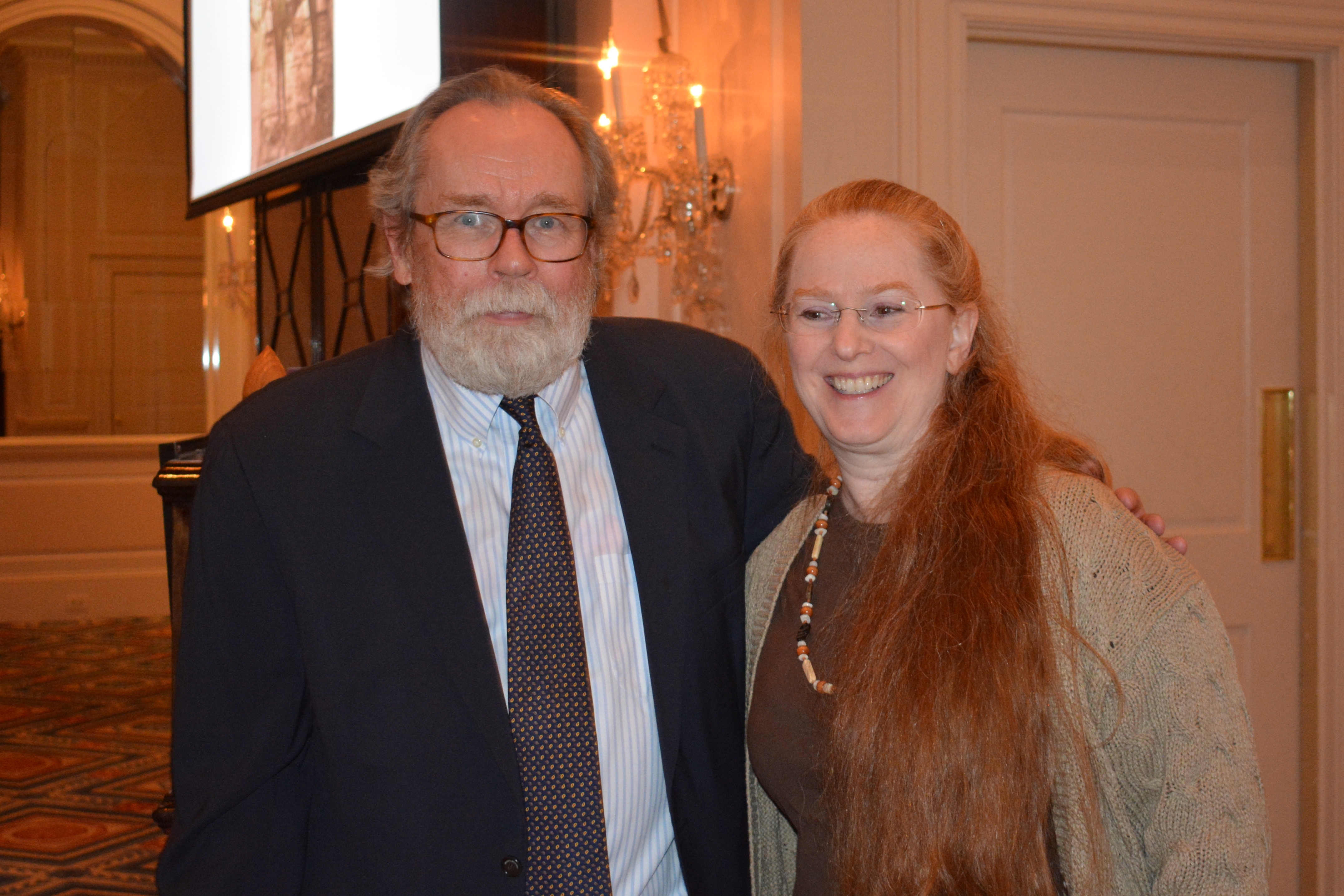 Final Battlefield Tour of Campaign Year
On May 7 about 20 members of the Atlanta and Cobb County Round Tables and others visited Decatur to learn about the action there on July 22, 1864, while the Battle of Atlanta was being fought a few miles to the west.
Our guide, author David Allison, showed us the terrain and detailed the fighting. Our thanks to David for his excellent presentation.
David is the author of Attacked on All Sides: The Civil War Battle of Decatur.
Our thanks also to John Miller for organizing this tour and five others in 2021-2022.
See Activities Page for photos of our trip to Decatur.
Harwell Award Winner Stephen Davis Addresses November Meeting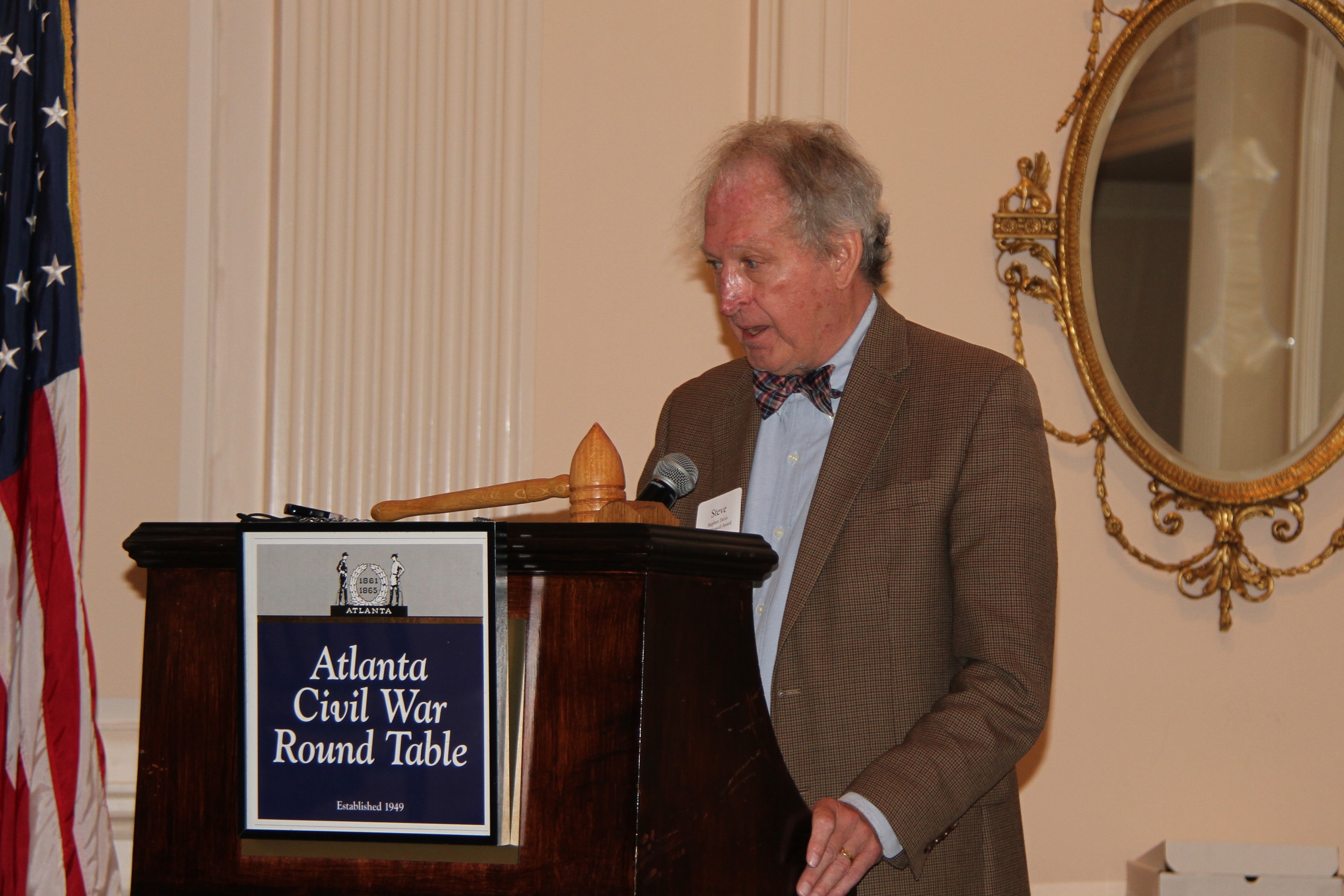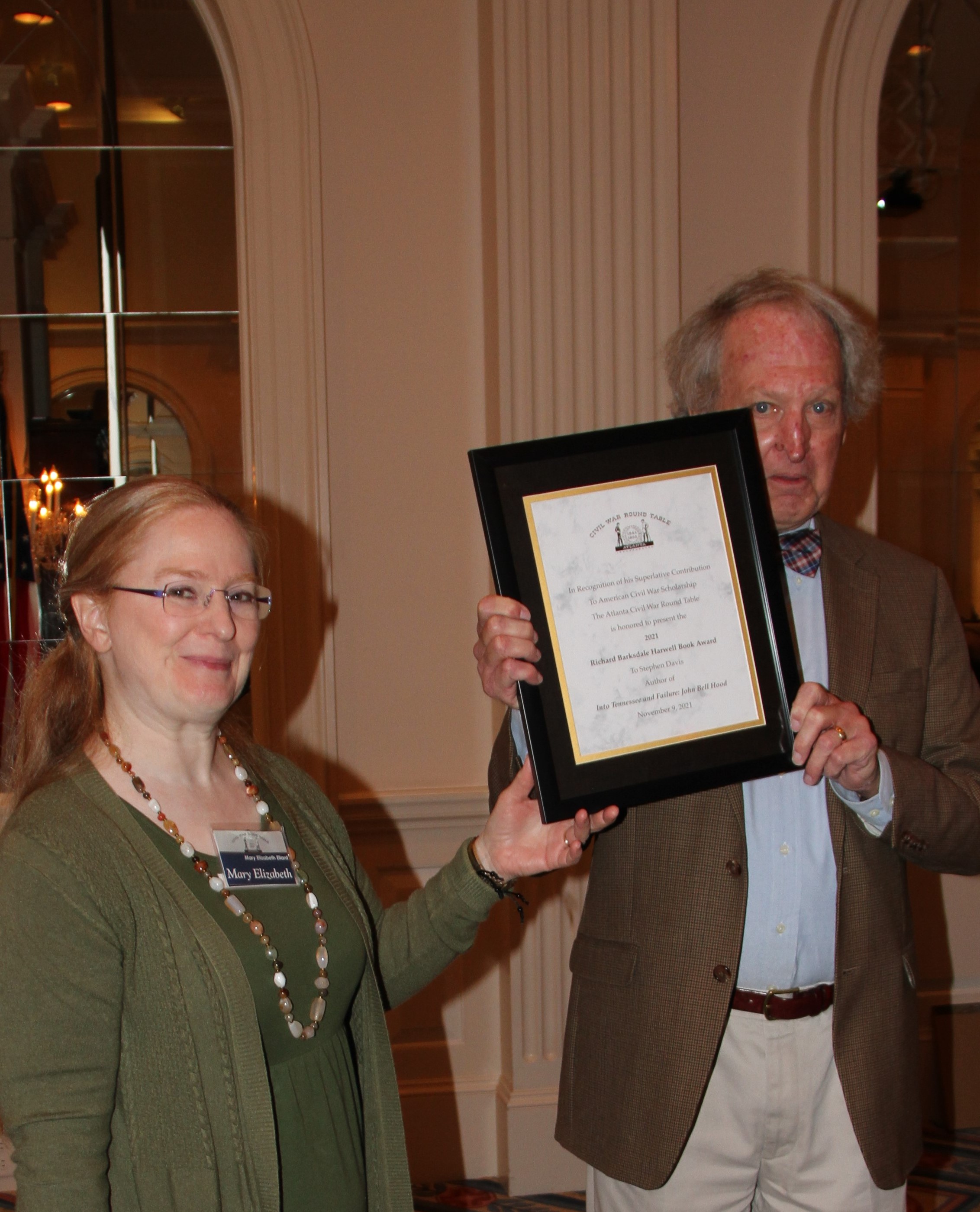 Stephen Davis addressed our November 9 meeting and was presented with the Round Table's Richard Barksdale Harwell Award for the best book published on a Civil War topic in 2021.

The prize-winning book, Into Tennessee and Failure: John Bell Hood, is the second volume of Steve's study of General Hood's performance in 1864, following Texas Brigadier to the Fall of Atlanta: John Bell Hood, published in 2019.

At the November meeting Steve's presentation was entitled "Two Magnificent Foredoomed Attacks: Lee's Charge at Gettysburg, Hood's Charge at Franklin: A Comparison."
Congratulations to Steve for his outstanding works on General Hood.